March 8, 2023
What Is a Shipping Container Home?
Shipping container homes are single- or multi-family residences that use new or used shipping containers as their primary material. The containers, built for holding cargo on transoceanic crossings, are made of heavy-duty, corrosion-resistant steel.
Low Cost:
The low costs involved with building a shipping container home is undoubtedly the biggest advantage of choosing to do so. They are a lot more affordable than building a traditional house – shipping containers are cheaper to buy than materials such as brick and steel.
Another reason for their affordability is due to the fact they are already structured and durable when bought. A shipping container already includes Flooring too, so you don't have to spend money getting it Fitted. You just need to make sure that your building is appropriately insulated before moving in.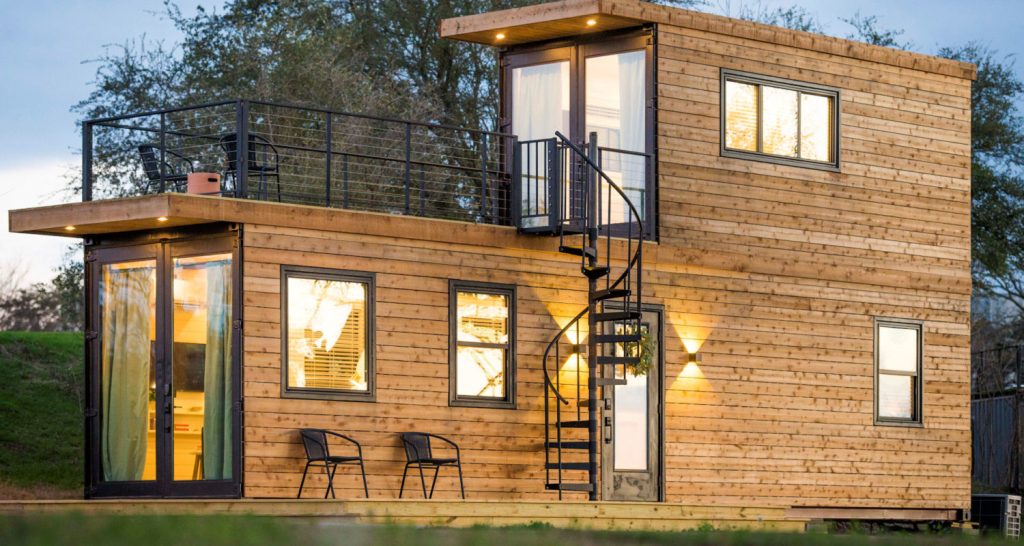 Quick Construction:
Another fantastic benefit of choosing to build a shipping container home is because they are exceedingly quick to be constructed. Whilst a traditional home could take anything from 5 months onwards to be living worthy, a shipping container home could take less than a month.
Again, this is because the walls, floors and ceiling are already constructed upon buying the shipping container. You just need to properly insulate and decorate how you wish. A lot of the construction takes place elsewhere too and then is moved to your plot of land when it's Finished.
They Are Durable:
There is a reason why shipping containers are used to ship cargo and fragile items right across the world; they are extremely tough and durable. They are made to resist extreme weather that they may face whilst in transition, so they are resilient. In fact, they are a lot more durable than any other type of eco-friendly building. All in all, they are a brilliant and ideal building material.
As a Central Florida insurance agency we are dedicated to giving our clients the best service. For a quote, give Colleen a call at (407) 559-2200 or send her an email by clicking here.