July 21, 2022
Have the proper protection for your mobile home? As you can probably imagine, due to the unique construction and vulnerability to certain weather, such as windstorms, manufactured and mobile homes typically do not qualify for traditional homeowners insurance. Instead, you have to purchase mobile home insurance. 
Why do mobile, manufactured, and modular homes require different insurance? The fact of the matter is these types of homes are built in factories rather than on construction sites. Additionally, these homes rest on a movable chassis and never include more than a single level. Modular homes can have multiple stories and sit on a foundation similar to traditional house.
Though the terms are often used interchangeably, "mobile" and "manufactured" homes have specific meanings according to the U.S. Department of Housing and Urban Development. Mobile homes were built prior to 1976, when a new federal law mandated stricter safety standards for their construction. From that point on, these buildings were known as manufactured homes.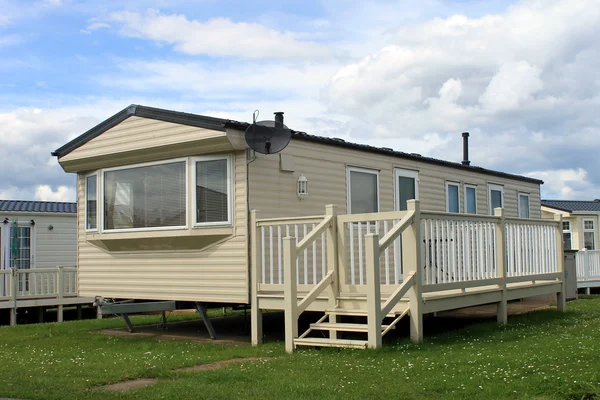 A standard mobile home insurance policy generally features the following coverage: Dwelling coverage.
Dwelling coverage pays to repair or replace the structure of your mobile home if it's damaged by events your policy covers, up to a limit you choose. These events typically include:
Fire and lightning.

Explosions.

Vandalism.

Falling objects.

Wind and hail.

Weight of ice and snow.

Damage from wild or stray animals.

Burst pipes.

When selecting a limit for this part of your policy, you want an amount high enough to replace your mobile home if it's destroyed. You may be able to buy extended replacement coverage in case rebuilding costs more than you expect.
If you'd like to take on even more coverage to protect your mobile home and its surroundings you can also purchase other structures coverage, which pays to repair a fence, shed or other structure that isn't attached to your home if it's damaged by an event your policy covers.
Personal property coverage pays to repair or replace furniture, electronics and other belongings if they're damaged or stolen.
A standard mobile home policy will typically cover your items on an "actual cash value" basis. That means it'll pay the estimated amount your belongings were worth at the time of the claim, minus your deductible. To receive enough to buy brand-new items, you may want to upgrade to replacement cost coverage.
Our principal agent Colleen Pacheco can assist you in purchasing this coverage! You can reach her via email at colleen@securedinsurancegrp.com or by phone at 407-559-2200.