February 24, 2022
Scammers are always on the hunt to find their next victim and the fact of the matter is we are all at risk—including property owners. Here is a look at some of the more common scams affecting property owners everywhere.
Crooked Contractors
Most property owners own at least a few residential homes, which can be suspectable to roof damage brought on by heavy thunderstorms and hurricanes. However, what can also come with this extreme weather is crooked roofers disguised as legitimate contractors.
Crooked roofers can be the types who may come to your neighborhood following a recent hail storm–showing up on your door step offering their services at unrealistically low costs in an attempt to get a quick signature and cash up-front for a job.
Although, in some cases, if these cons begin the repairs on your property's roof it may be poorly done, never completed, or finished with substandard materials.
Ways to avoid these scams:
Coordinate with your insurance company. Make an insurance claim for roof damage and have your insurance adjuster inspect the damage. If a contractor completes the repairs before your adjuster gets to look at the damage, your claim could be denied, and you could be stuck paying out of pocket.
Get more than one estimate. Don't let a contractor pressure you into signing a contract.
Work with licensed and insured contractors. Ask to see the contractor's general liability insurance and check that the policy effective dates have not expired.
Research your contractor. Check to see if they've had any complaints with the Better Business Bureau, ask for client references and check to see if they are a member of any local, regional or national roofing industry associations.
Get a signed contract before the contractor begins any work. The contract should specify the cost, time schedules, payment schedules and any other guarantees or expectations. Do not leave any portion of the contract blank.
Do not pay in cash. Also avoid digital payments like Cash App, Venmo or Zelle. It's best to pay by check or with credit card. Pay in full or sign a completion certificate only when the work is completed to your satisfaction and meets local building codes.
Contact local authorities if you suspect a scam. You can contact the NICB or your state's insurance fraud bureau.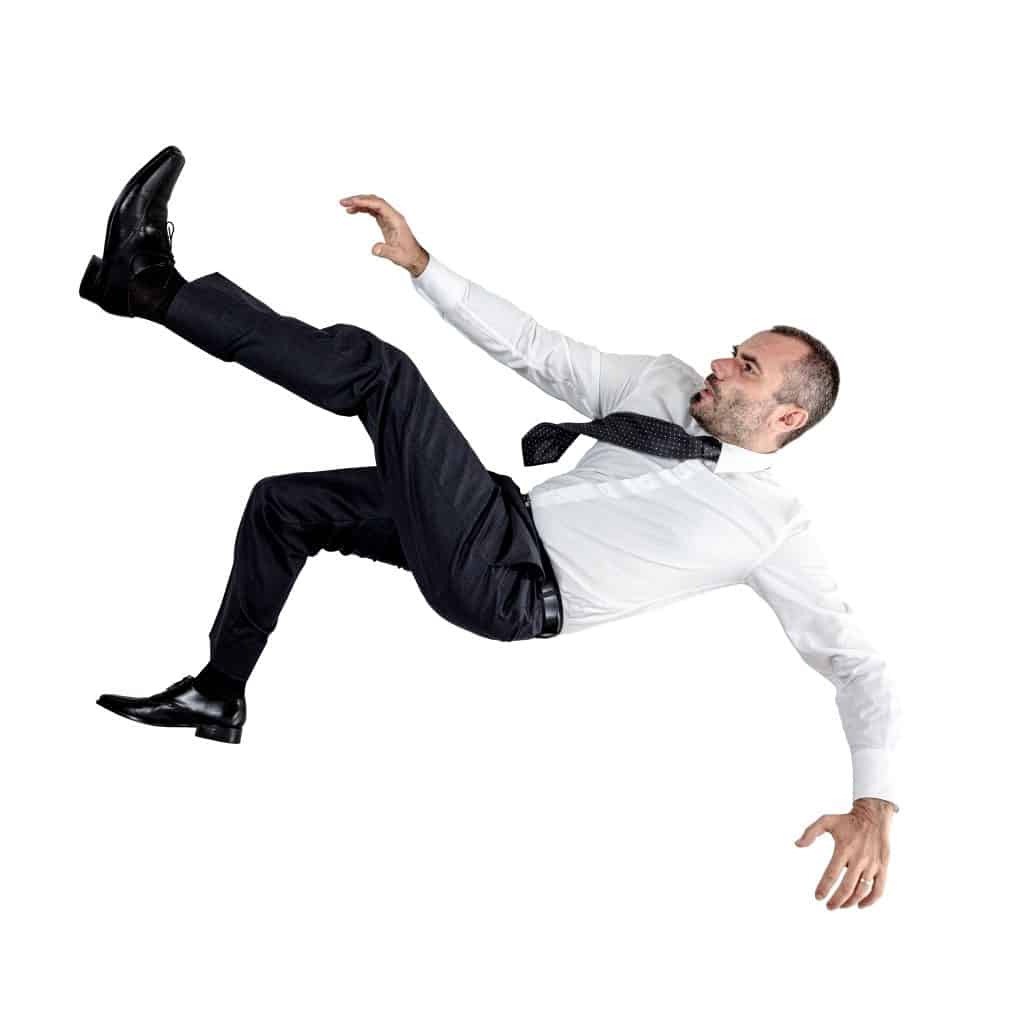 Slip and fall scams
This might seem like the oldest trick in a con artist's book. Although, according to a 2021 report by the NICB, slip and fall scams are on the rise.
Common slip and fall scams see the use of props to exaggerate a claim, such as broken glass. Typically, these scams may also include an overly enthusiastic witness and an injured person who threatens to hire an attorney and is very familiar with insurance terms and procedures.
Similar scams include the "step and fall," where a person is hurt when they fall because of a low sport or hole in a path and a "trip and fall," which is when a person is hurt after they trip over an object or uneven path.
If someone files an injury claim against your property's insurance, cooperate with your claims adjuster and provide them with all pertinent information.
Most insurance companies have an investigative unit that can investigate suspicious claims. You can also report suspicions of insurance fraud to the NICB at 800-835-6422 or by submitting a form on its website.