December 1, 2022
If you own multiple properties there is a good chance that at some point one might sit vacant, which puts you at risk for problems such as burglars and squatters. Fortunately, there are steps you can take to protect your property and investments. Here are a few tips!
Install Surveillance Systems – When burglars are surveying for their next break in they typically look for any type of security system on a residence, including surveillance systems with cameras. If your property is sitting vacant it could be worth installing a system—even if it is only temporarily while you're in between renters or tenants.
Stage Your Home – If your home appears empty without any furniture, you might attract squatters. These types of transients typically do not have a home and will forge temporary shelter in a vacant residence. To avoid this issue be sure to leave some pieces of furniture staged in your home so it can appear as if it is occupied.
Invest in Good Locks – Consider installing modern locks with digital features. This can add a whole new level of security to your home and make it more difficult to break in.
Maintain Your Property's Curb Appeal – If a home looks well maintained it can also make it appear as if it is currently lived in. Good ways to do this are by mowing the lawn, tending to the garden, picking up junk mail that might be delivered to the home.
Hire a Live-In Caretaker – Another great way to make sure your property appears lived in and is looked after is by hiring a live-in caretaker. Besides the obvious protection this would provide your property, you may also be able to utilize this employee to assist in upkeeping the property as well.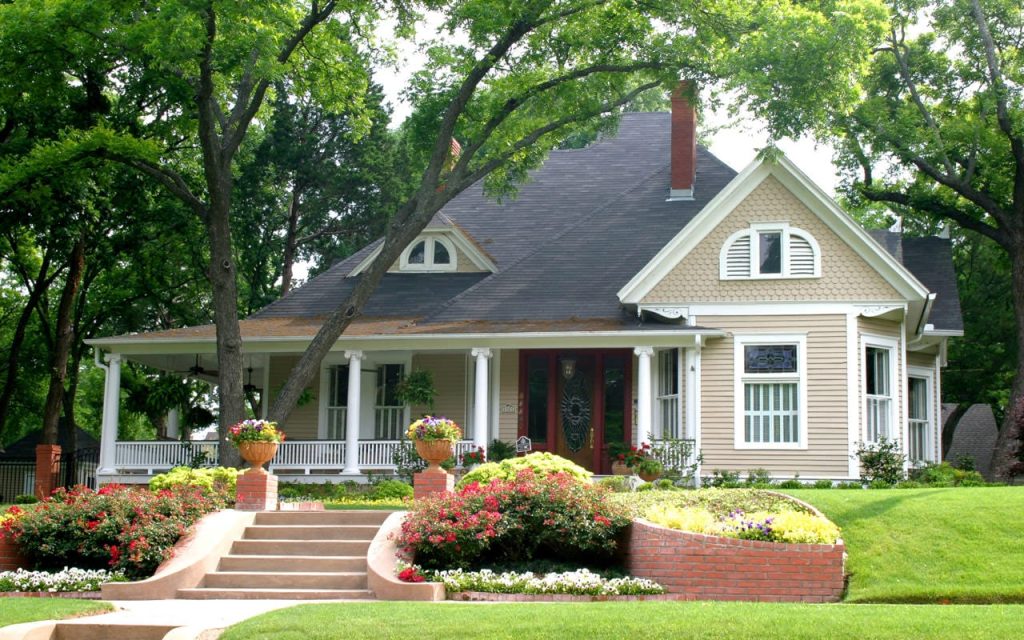 Another great consideration for property owners is Landlord Insurance. It goes without saying that it's difficult keeping up with several properties at once and there's no such thing as the perfect tenant. With Landlord Insurance you can protect yourself in the cases of damage or lost income, which can both arise in a rental property.
Eligible rental properties include:
Well-maintained, one to four-unit family dwellings (minimum building limit: $50,000)
Fully skirted mobile homes that are anchored and/or on a permanent foundation
Individual condominium and townhouse units (minimum building limit: $20,000)
100% occupied by tenants that have signed an annual lease
Property that has had continuous, prior insurance coverage
A typical Landlord Insurance Policy covers the following:
Dwelling
This coverage helps pay to repair your rented home, condo or apartment if it's damaged by fire, lightning, wind, hail or other covered losses.
Other structures
This part of your policy helps pay to repair detached structures on your rental property, such as detached garage or fence, if they're damaged by a covered loss.
Personal property used to service the rental
If you leave a lawnmower or snow blower onsite to maintain your rental property, landlord insurance may help cover this equipment if it's damaged. However, if you leave your personal bike or DVD player at the home you rent out, it likely won't be covered under your landlord policy.
Have questions about a recent claim? Looking to insure your property? Our principal agent Colleen Pacheco can help you out! You can reach her via email at colleen@securedinsurancegrp.com or by phone at 407-559-2200.